Xiaomi Is Bringing Its iPhone XS Killer To The UK
After years of keeping its distance, Chinese tech giant Xiaomi has finally made inroads into the UK smartphone sector, and it has just confirmed that it will be bringing its popular Mi Mix 3 handset to British shores early next year, with a typically modest price point to match. Launched in October in China and powered by the Qualcomm Snapdragon 845 that is found in other 2018 flagships like the Galaxy S9 and OnePlus 6T, the big news about the Mi Mix 3 is that it has a true all-screen design, with not a single notch, tear-drop or hole-punch in sight. How does Xiaomi do this?
Simple – the front-facing dual camera setup (a 24-megapixel main snapper and a 2-megapixel depth-of-field camera for portrait shots) sits on a manual sliding mechanism which hides it from view when it's not in use. Using a pair of powerful neodymium magnets, this system can apparently withstand up to 300,000 operations. That might not sound like much, but the sliders on phones from a decade ago were only tested to around 100,000 operations, so we can't imagine we'll have many complaints.
The 6.39-inch OLED screen looks incredible as a result, offering the phone a whopping 93.4 percent screen-to-body ratio.
There's a rear-mounted fingerprint sensor and a dual 12-megapixel camera arrangement on the back of the device, and the phone holds the distinction of getting Xiaomi's highest ever DxO score – 108 – which means that it's the third-highest scoring smartphone overall in the rankings. The Mi Mix 3 will have 128GB of storage and 6GB of RAM, as well as a 3200mAh battery. You even get a 10W fast wireless charging pad and 18W power adapter in the box.
Sadly, UK buyers won't have the option of picking up a model with 8GB and 10GB of RAM, as was the case in China. There also won't be a 256GB offering in Blighty, either. So how much will it cost, and when can you buy it?
Xiaomi UK marketing director Wilkin Lee has stated that pricing and availability will be revealed soon, but the phone will hit UK stores well within the first half of Q1. He also hinted that it will be competitively priced, so don't expect to pay Apple prices for this amazing bit of kit. Xiaomi phones have long been desirable pieces of kit but UK fans previously had no option but to buy them from Chinese resellers and risk customs fees or dodgy pre-installed software.
That's finally changing, and we couldn't be happier.
Xiaomi 3.5mm In-ear Earphone w/ Mic for Xiaomi / IPHONE / IPAD - More Info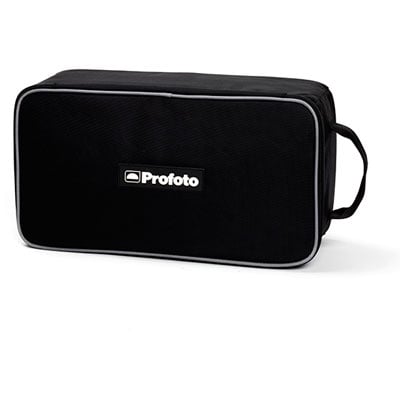 Tailor-made to protect your kit, the Profoto XS Kit Bag securely holds a Profoto B1 light. Thanks to its adjustable internal compartments, the XS kit bag is also well-suited for carrying a wide variety of other accessories, including cameras, lights and other bits and bobs. - More Info - EAN: 7340027534151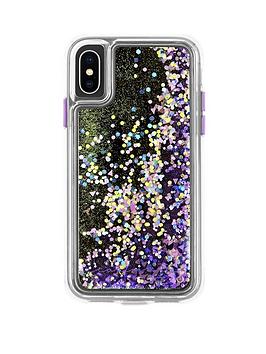 Case-Mate Waterfall snow globe effect protective case in purple glow iPhone Xs & iPhone X Stand out from the crowd with the dynamic snow glow effect of the Glow Waterfall iPhone Xs/iPhone X case. With fluorescent glow in the dark glitter and two-piece construction, the case is resplendent in its beauty and uniqueness. The cascading sparkle and luminescence of the case, created by mineral oil, makes this accessory truly one-of-a-kind. Its anti-scratch technology and two-piece construction offers dual-layer protection in any situation Metallic buttons complete this stunning design, giving you that extra ¿oomf¿. Depth: 1 MM 10 ft Drop Protection One-piece platform design Compatible with wireless charging Refined metallic buttons Flexible sides for enhanced grip Lifetime warranty Height: 1 MM Width: 1 MM - More Info - EAN: 846127179584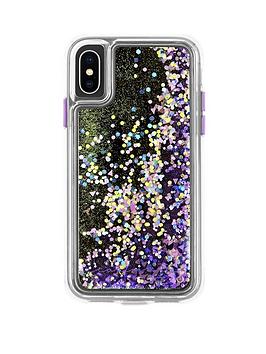 Case-Mate Waterfall snow globe effect protective case in purple glow iPhone Xs & iPhone X Stand out from the crowd with the dynamic snow glow effect of the Glow Waterfall iPhone Xs/iPhone X case. With fluorescent glow in the dark glitter and two-piece construction, the case is resplendent in its beauty and uniqueness. The cascading sparkle and luminescence of the case, created by mineral oil, makes this accessory truly one-of-a-kind. Its anti-scratch technology and two-piece construction offers dual-layer protection in any situation Metallic buttons complete this stunning design, giving you that extra ¿oomf¿. Depth: 1 MM 10 ft Drop Protection One-piece platform design Compatible with wireless charging Refined metallic buttons Flexible sides for enhanced grip Lifetime warranty Height: 1 MM Width: 1 MM - More Info - EAN: 846127179584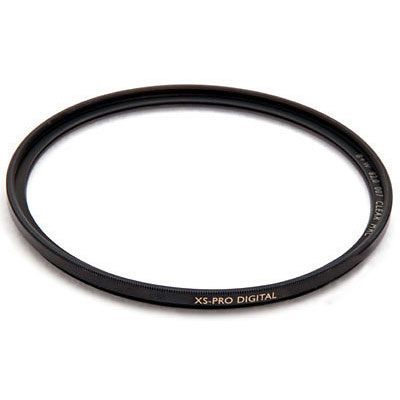 The B+W 55mm Clear Glass XS-Pro Digital Filter features a newly developed mounting ring that is especially suited for SLRs with wide angle and zoom lenses. Its thin profile prevents the mounting ring from vignetting in even the widest shots. The B+W XS-Pro filters have front threads for mounting additional accessories and are made of brass and are matt black to prevent reflections. The B+W Clear Glass XS-PRO Digital Filters are designed to protect the end of your lens without affecting the colour balance of your shot. Its only function is to keep dirt, sand, or splashes away from the front lens. The extremely clear special glass with high transmission is MRC-finished. The Multi-Resistant Coating (MRC) with Nano Technology is an outer layer of protection that comes standard with all XS-PRO Digital MRC filters. - More Info - EAN: 4012240008650