Unlocked smartphones, DOOGEE MIX 6G SIM Free Mobile Phones, 5.5 Inch AMOLED HD Screen Phone with Android 7.0 – MediaTek Helio P25 2.5GHz – 6GB RAM + 64GB ROM – 16MP + 8MP Dual Cameras – 3380mAh – Fingerprint – Blue – Special Price
HOLD MINI, SEE MAX – 5.5-inch bezel-less screen brings amazing immersive visual experience for your eyes while the slim body fits perfectly in your hands; No boundaries, no interruptions.
STUNNING AMOLED DISPLAY – Samsung super AMOLED display reflects 90% vivid color of Adobe RGB color range, and saves 30% in power consumption. Besides, MIX goes with Corning Gorilla glass 5, greatly enhancing the capacity of anti-dropping and damage resistance.
HIGH EFFICIENCY, LOW CONSUMPTION – The latest MediaTek Helio P25 2.5GHzOcta-core processor, along with 4GB RAM and 64GB ROM, renders high efficiency and super storage in DOOGEE MIX; and the advanced 16nm FinFET technology helps save power up to 25%.
UPGRADED TRIPLE CAMERAS – MIX comes with 16.0MP + 8.0MP dual rear cameras with Samsung ISOCELL sensor to capture more stunning photos for you! The 5.0MP front camera with a wide-angle of 86° and auto beautify mode makes perfect sefies.
5. SMOOTH CONNECTION, BIG BATTERY – A fully upgraded Android 7.0 and 4G network support smooth access to different carriers and fast connection to the Internet, all supported by the 3380mAh battery and 5V2A quick charge which allows charging to 60% within 30 mins.
DESCRIPTION
3380mAh battery + AMOLED display + P25 CPU DOOGEE MIX =Qualcomm 625+ 5000mAh device.
TECHNOLOGY
Android 7.0 Nougat
2G GSM, 3G WCDMA, 4G FDD-LTE
Wi-Fi 2.4G/5G, a/b/g/n/ac with Wi-Fi Direct support
Bluetooth, support BLE
PROCESSOR MediaTek Helio P25 (64-bit)
Octa-core (4 x 2.6GHz A53 + 4 x 1.6 GHz A53)
ARM Mali-T880 MP2 graphics card
MEMORY
64GB ROM+6GB RAM LPDDR4X
MicroSD expansion up to 1T uses SIM 2 slot
DISPLAY
5.5″Samsung Super AMOLED display
1280×720 pixel resolution at 320ppi
CAMERA
Rear camera
16MP+8MP Dual Camera , F2.0 aperture
Samsung ISOCELL technology and 0.1sPDAF(Phase Detection Auto Focus)
1080p(1920×1080) video recording at 30 fps
Multiple sets of filters, beauty function, quick zoom
Front camera
5MP,F2.2 aperture
88 degrees wide angle
Auto beauty mode
BATTERY
3380mAh
Built-in Battery
5V2A Quick Charge
SENSORS
360°identification fingerprint Sensor (0.19s fast unlock)
G-Sensor
Gyroscope sensor
Ambient Light Sensor
Proximity sensor
Hall effect sensor
GPS and Compass
In The Box
1 x Cellphone
1 x Charger
1 x USB Cable
1 x Eject Tool
1 x Leather Case
1 x Manual
1 x Warranty Card


Related Mobile Sale Products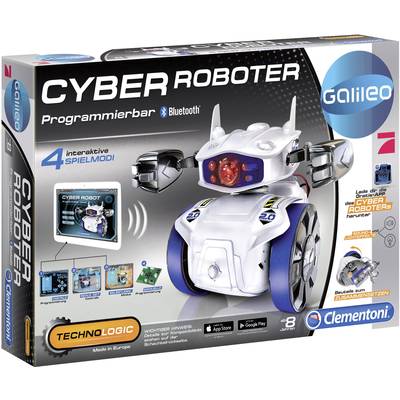 For technology freaks this set is a must! An incredible robot to assemble with Bluetooth module and impressive 4 game modes! The free Clementoni App for tablets and smartphones download and movements, light and sound effects of the robot program. For ages 8 years and overThis text is machine translated. More Info: - EAN: 8005125693818
Description below is for brand new sealed products and may not represent the ex-display item fully Images are for illustration only Contents and item condition may vary All items are sold in working condition Instruction manuals guides downloadable or online accessible content listed on the product are not guaranteed to be included Tom Clancy's Rainbow Six Siege Advanced Edition Content IncludesAll maps and modesStandard time required to unlock operators600 Bonus Rainbow Six credits10 Outbreak Collection PacksOutbreak Collection Packs will be available early 2018 (March 6th 2018 subject to change) with the release of the Outbreak Event Each pack grants one of 50 unique cosmetic items designed for the Outbreak event usable even after the Outbreak event concludes and guaranteed to not be a duplicate of one you've already unlocked  Tom Clancy's Rainbow Six SiegeEnter the siege and join 25 million players in Tom Clancy&39;s Rainbow Six Siege the latest installment of the acclaimed first-person shooter franchise developed by the renowned Ubisoft Montreal studio for the new generation of consoles Today Tom Clancy&39;s Rainbow Six Siege is better than ever Ubisoft announced a third year of content for the game and Operation Outbreak the first major co-op event in Rainbow Six Siege With the new Tom Clancy&39;s Rainbow Six Siege Advanced Edition players will now be able to join the battlefield with an enhanced edition that includes the full original game 600 Rainbow Six Credits and new bonus content from the time-limited and exclusive Outbreak Collection About the Outbreak Collection PacksOutbreak the first major co-op event in Rainbow Six Siege will take place over four weeks during Year 3 Season 1 and will be free-to-play for Rainbow Six Siege owners It will feature an exclusive collection of cosmetics which will only be available during the limited time event With Tom Clancy's Rainbow Six Siege Advanced Edition players will have the opportunity to acquire 10 Outbreak Collection packs Each pack will grant a single item out of 50 unique cosmetics items They will not contain any duplicates Additionally these Outbreak Packs are different from Alpha Packs as they can only be acquired with R6 Credits and will not be awarded at the end of a match or available for purchase with Renown  About Tom Clancy's Rainbow Six SiegeRainbow Six Siege is an intense new approach to the first-person multiplayer shooter experience Choose from a variety of unique elite Operators and master their abilities as you lead your team through tense thrilling and destructive team-based combat Master the art of destruction and gadgetry in Tom Clancy's Rainbow Six Siege Face intense close quarters combat high lethality tactical decision making team play and explosive action within every moment Engage in a brand-new style of assault using an unrivaled level of destruction and gadgetry Whilst defending coordinate with your team to transform your environments into strongholds Trap fortify and create defensive systems to prevent being breached by the enemy Whilst attacking lead your team through narrow corridors barricaded doorways and reinforced walls Combine tactical maps observation drones rappelling and more to plan attack and defuse every situation More Info:
Description below is for brand new sealed products and may not represent the ex-display item fully Images are for illustration only Contents and item condition may vary All items are sold in working condition Instruction manuals guides downloadable or online accessible content listed on the product are not guaranteed to be included Tom Clancy's Rainbow Six Siege Advanced Edition Content IncludesAll maps and modesStandard time required to unlock operators600 Bonus Rainbow Six credits10 Outbreak Collection PacksOutbreak Collection Packs will be available early 2018 (March 6th 2018 subject to change) with the release of the Outbreak Event Each pack grants one of 50 unique cosmetic items designed for the Outbreak event usable even after the Outbreak event concludes and guaranteed to not be a duplicate of one you've already unlocked  Tom Clancy's Rainbow Six SiegeEnter the siege and join 25 million players in Tom Clancy&39;s Rainbow Six Siege the latest installment of the acclaimed first-person shooter franchise developed by the renowned Ubisoft Montreal studio for the new generation of consoles Today Tom Clancy&39;s Rainbow Six Siege is better than ever Ubisoft announced a third year of content for the game and Operation Outbreak the first major co-op event in Rainbow Six Siege With the new Tom Clancy&39;s Rainbow Six Siege Advanced Edition players will now be able to join the battlefield with an enhanced edition that includes the full original game 600 Rainbow Six Credits and new bonus content from the time-limited and exclusive Outbreak Collection About the Outbreak Collection PacksOutbreak the first major co-op event in Rainbow Six Siege will take place over four weeks during Year 3 Season 1 and will be free-to-play for Rainbow Six Siege owners It will feature an exclusive collection of cosmetics which will only be available during the limited time event With Tom Clancy's Rainbow Six Siege Advanced Edition players will have the opportunity to acquire 10 Outbreak Collection packs Each pack will grant a single item out of 50 unique cosmetics items They will not contain any duplicates Additionally these Outbreak Packs are different from Alpha Packs as they can only be acquired with R6 Credits and will not be awarded at the end of a match or available for purchase with Renown  About Tom Clancy's Rainbow Six SiegeRainbow Six Siege is an intense new approach to the first-person multiplayer shooter experience Choose from a variety of unique elite Operators and master their abilities as you lead your team through tense thrilling and destructive team-based combat Master the art of destruction and gadgetry in Tom Clancy's Rainbow Six Siege Face intense close quarters combat high lethality tactical decision making team play and explosive action within every moment Engage in a brand-new style of assault using an unrivaled level of destruction and gadgetry Whilst defending coordinate with your team to transform your environments into strongholds Trap fortify and create defensive systems to prevent being breached by the enemy Whilst attacking lead your team through narrow corridors barricaded doorways and reinforced walls Combine tactical maps observation drones rappelling and more to plan attack and defuse every situation More Info:
Fits all SIM types on one card Compatible with any unlocked 3G or 4G phone More Info:
good condition, 2nd hand used/refurbised Samsung Galaxy S8 64GB Silver ORANGEwith 12 months warranty. Samsung with free UK delivery and no contract. screen size, camera, light weight (). Introducing the stunning Infinity DisplayThe revolutionary design of the Galaxy S8 and S8+ begins from the inside out. We rethought every part of the phone's layout to break through the confines of the smartphone screen. So all you see is pure content and no bezel. It's the biggest, most immersive screen on a Galaxy smartphone of this size. And it's easy to hold in one hand.DesignBoundaries removedThe Infinity Display has an incredible end-to-end screen that spills over the phone's sides, forming a completely smooth, continuous surface with no bumps or angles. It's pure, pristine, uninterrupted glass. And it takes up the entire front of the phone, flowing seamlessly into the aluminium shell. The result is a beautifully curved, perfectly symmetrical, singular object.CameraA camera built for every momentCapture life as it happens with the Galaxy S8 and S8+ cameras. The 12MP rear camera and the 8MP front camera are so accurate and fast that you won't miss a moment, day or night.SecuritySecurity that's foolproofPrying eyes are not a problem when you have iris scanning on the Galaxy S8 and S8+. No two irises have the same pattern, not even yours, and they're nearly impossible to replicate. That means with iris scanning, your phone and its contents open to your eyes only. And when you need to unlock really fast, face recognition is a handy option.PerformanceFaster, even in rainYou never really stop using your phone. That's why Galaxy S8 and S8+ are driven by the world's first 10nm processor. It's fast and powerful and increases battery efficiency. Plus, there's the ability to expand storage, and to work through rain and dust with IP68-rated performance.IntelligenceSay hello to BixbyBixby completely changes the way you interact with your phone. It's a personal assistant that understands talk, text, and taps so you're never confined to one mode of communication. It also completely changes the way you search. You don't even have to ask, just show Bixby what you want by opening your camera app. It's so incredibly easy.Phone+The phone that breaks barriersThe Galaxy S8 and S8+ are designed to be more than just smartphones. They're designed to change how you capture and view your life and how you work on the go. Break down the barriers in your world with the Galaxy S8 and S8+.Smart SwitchChange your phone, easily keep your memoriesFrom your photos and videos to your contacts and music, Smart Switch lets you easily transfer your memories from your old phone to your new Galaxy S8 and S8+. Now that you know all your memories are coming with you, you can focus on making new ones with your Galaxy S8 or S8+.AccessibilityTechnology for allThe Galaxy S8 and S8+ are built to be more accessible for everyone. Awell-thought-out range of technical solutions make it easy for anyone to make full use of the Galaxy S8 and S8+'s advanced capabilities.AccessoriesPower and styleKeep your Galaxy S8 or S8+ powered and show off your style with this carefully selected collection of accessories. More Info: