LEZII True Wireless Earbuds Sport Bluetooth V4.2 Best Cordless Earphones with Mic, Smallest In-Ear Bluetooth Stereo Sweatproof Earbuds Noise Cancelling Headset with Charging Dock(Black)
[Ergonomic Design]: The wireless in-ear headphones with Bluetooth 4.2 interface enable Comfortable and Secure in-ear Earbuds ,Soft Material To Protect Ears, Make Your Phone Call and Music Time More Comfortable. Ear Hook Design Can Be Perfect for Sports, Jogging & Gym Exercise, Watching TV, or Sleep.
[Storage Box with Charging Function]: The charging case with 450mAh capacity is rechargeable via USB; Simply charge the bluetooth earbuds through the charging case. When charging, put the wireless earbuds on the charging case, if the little red pilot lamp is not bright, please slightly press the earbuds until the red light bright, the earbuds are charging at that time.
[Multi Connection Function]: You can choose either twin-mode or single-mode connection function based on your preferences. Twin-mode allows paring both earbuds with a Bluetooth-enabled device simultaneously so that you can enjoy the stereo sound or share the audio with others. In single-mode, you can pair each earbud with a separate device. Microphone in both earbuds allows you to take calls or activate Siri.
[Compatible]: The earbuds are compatible with all android and IOS devices and Bluetooth-enabled tablets. They are sweat-resistant; perfect for sports and entertainment.the Wireless Range up to 10 meters.
[After-Sale Guarantee]: Please use the earbuds follow the instruction, otherwise you will only connect one earbud.Our Products have 12 months Replacement Warranty and 100% Satisfaction Guarantee, If you are not Satisfied with your Purchase for Any Reason, Please Feel Free To Contact Us.
Latest v4.2 Bluetooth Wireless Headset, classical black compatible with active modern lifestyle; adjust the function key position to free hand, more convenient for using. Premium quality, cutting edge technology at affordable prices.
Better Bluetooth Connection: For unparalleled access to your audio, Bluetooth 4.2 provides a faster and more efficient connection with fewer delays, resulting in the best listening experience possible.
Call with Ease: The multi-function button can achieve superb functions and free your hands to hold the phone. You also can easily make a call with a single earbud. The high sound quality guarantees you that you can do the best.
Features
– Truly Wireless Stereo Earphones,No-cable convoluted,enjoy walk and jog freely
– Every earbud can be used as a bluetooth headphone alone.
– Lightweight and small.every earbud weights around 5.0g,wearing cozily
– One Button design, one press to Power on/off, Pause, Pair, Play, Answer, Hang up, Reject a phone call and Music previous/next song
– Support iOS Battery Displaying
– compatible to most bluetooth-enabled devices.
– HD Voice Support
– Auto-Reconnect
– Sweatproof
Technical Parameters:
Bluetooth: 4.2+EDR
Charging Time: 1-2 hours
Talking time: 2.5 hours
Music time: 2.5 hours
Bluetooth range: 15m
Battery Type: Lithium Polymer battery
Model: IN-EAR
Color: Black
Package include
2 x Truly Wireless Earbuds
1 x Micro USB Charging Cable
1 x Charging Case
2 x Extra Earbuds
1 x User Manual
Please Note:
1. Earbuds can't be used while charging.
2. Once the earbuds are fully charged, blue light will no longer flash.
3. Earbuds will be turned off automatically when placed back into the charging case.
4. Make sure the Bluetooth function is available on your electronic device. Specific pairing procedures may vary slightly depending on the device.


Find More Accessory Sale Products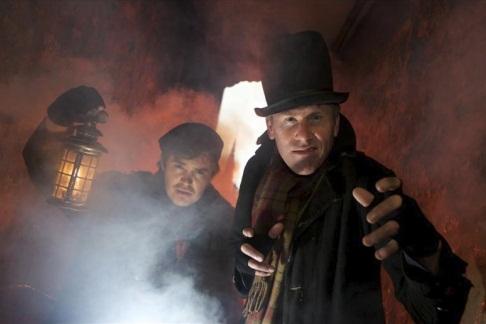 A daytime tour of Edinburgh's most haunted vaults – and we're the only people with access. This tour is perfect for a peek into the city's ghostly past, because things don't only go bump in the night.  The true history of the Blair Street Underground Vaults is terrifying enough – so abandon thoughts of manufactured frights and make-believe. The skill is in the storytelling: the vaults witnessed the deeds of mischief-makers and murderers, vagrants and torturers. It's one of Edinburgh's most haunted sites, where restless spirits still tread. Want see Edinburgh's haunted vaults? Explore them exclusively with Mercat Tours. First you'll follow your cloaked Mercat guide through the shadowy closes of Edinburgh's Old Town. These are dark streets untouched by daylight, filled with a strange silence, their damp walls carrying only the faintest echo of the crowds on the high street you've left behind. With the scene set, you'll descend into the depths of the city – and listen in horror to its dark and sinister side. Torture. Murder. Hangings. From body snatchers to the real-life Jekyll and Hyde, you'll be gripped by the true tales that lie hidden beneath Edinburgh's streets. Watch out for a cold breath on the back of the neck, a whisper, a flicker – then silence. It's all the more chilling for being absolutely real: there are no tricks or jump scares on our ghost tours. Why not combine your visit to the Edinburgh Walking Tour with other famous attractions and activities in Edinburgh such as Royal Yacht Britannia or Edinburgh City Sightseeing Tour? More Info: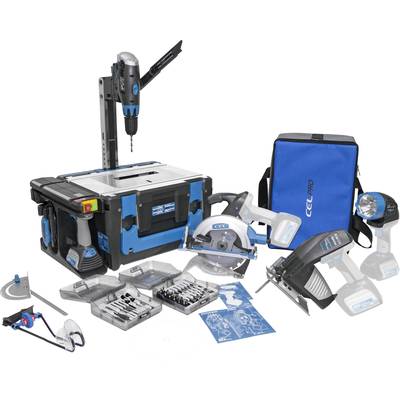 The workshop to take awaythe world's first wireless mini workshop - ideal for professional craftsmen and demanding craftsman. This set includes a steel reinforced housing in combination with four wireless 18-volt tools (drill/Saw/Jigsaw/Light) into a powerful workbench (bench drill/table saw/Fret Saw/work light) can be converted.Compact power isthe POWER8 per work station contains a battery charger for lithium-ion power handles.The charging time of the Li-ion battery is about 30 minutes for 80% and 60 minutes for 100%. Mobile usethe power of 8 per work station makes your workshop mobile and thus facilitates many work. More Info: - EAN: 5060162122021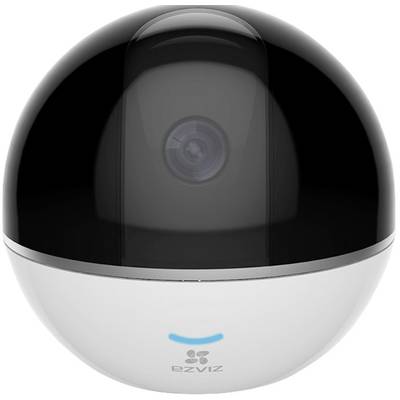 With the C6T, you can always feel safe. The C6T is a wireless camera with your home, your shop or your office from almost any angle control. The baby sleeps peacefully? It is the dog good? Is your charge or your office safe? You can see easily in the app on your smartphone after, no matter where you are, whenever you want.This text is machine translated. More Info: - EAN: 6970443210813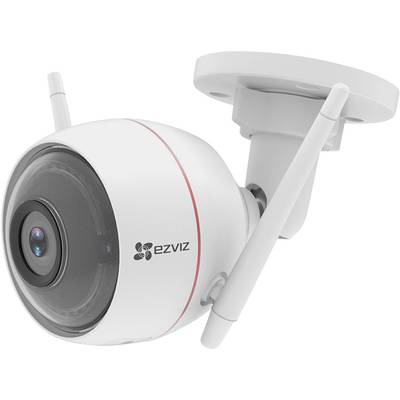 The EZVIZ Husky air you can always feel safe. The Husky Air is a wireless outdoor camera for the safety of the outdoor areas of your offices, your shop, your parking space or your input, if you do not. It is equipped with a built-in flashing light and a siren equipped, in order to deter unwanted intruders. It also has two antennas for maximum WLAN and two-way audio. Thanks to the night vision, you can also see at night, what is happening. You can see easily in the app on your smartphone after, no matter where you are, whenever you want.This text is machine translated. More Info: - EAN: 6970443212541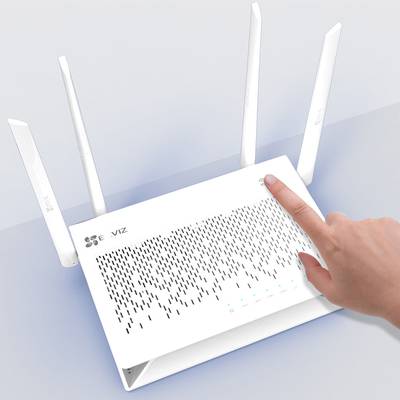 EZVIZ Vault Plus is a wireless network video recorder, which can support up to 8 cameras. Use it to take your business through recording around the clock and storage of video streams to protect or family videos at home to save. It supports hard disks up to 6 TB. With the dual-band WLAN, a wireless range of up to 100 m and 4 built-in network interface, you can enjoy a stable connection to all your EZVIZ-cameras, with or without cable. You choose what is best for you. The Vault Plus, the video streams of up to 8 wired or wireless cameras record. Open the EZVIZ app and enter videos via the terminal device again. You can use your Vault plus also as your personal storage device.This text is machine translated. More Info: - EAN: 6970443210967