Cubot Note Plus Unlocked Android Smartphone 4G,16MP Back&Front Camera,Back Fingerprint Sensor,5.2 inch 1920×1080 IPS screen,Dual SIM,Android 7.0,3GB RAM+32GB ROM,Bluetooth 4.0/GPS/WiFi(Black)
★ 2017 Brand New 4G Camera Smartphone: The new Cubot Note Plus is designed to be your camera phone. The 16.0MP back camera,1A LED flash,5P blue lens, 0.1s focus speed make images and videos clear and vivid, no matter in the sun or in the low light. The front 16.0MP HD camera for self lover enables you to take surprising beautiful selfie with our sweet smile, or a V gesture and takes you a super clear video call.
★ Back Fingerprint Sensor: Gently press your finger to the sensor, Cubot Note Plus will instantly recognize you and unlock within 0.1S from sleep. The latest generation of fingerprint sensor enhances the accuracy of 360 degree recognition.
★ 5.2" HD Screen: 1920×1080 pixel resolution 2.5D FHD glass display with the latest technology. The display is amazing. You can watch movies, videos more comfortable; have online video calls, play games, read E-books more clearly; navigate with GPS function, handle working reports, documents, presentations more efficient.
★ Smooth Operating System: 3GB RAM + 32GB ROM means that you can store all your movies and songs without having to delete anything, and TF card can expandable up to 128GB (not included). Android 7.0 Note Plus comes with MTK6737T 1.5GHz combined with GPU Mali-T720 MP2. With a unique algorithm, it can easily deal with large games and long time multitasks. No matter viewing videos or playing games on it, you 'll use it smoothly.
★ Dual SIM Dual Standby: Compatible 2 Micro SIM cards. SIM lock free. Wherever you are, in the UK, or other countries, Cubot Note Plus can be used easily. The only problem must confirm is if your SIM card supports 2G: GSM 1800MHz,GSM 1900MHz,GSM 850MHz,GSM 900MHz; 3G: WCDMA B1 2100MHz,WCDMA B8 900MHz; 4G LTE: FDD B1 2100MHz,FDD B3 1800MHz,FDD B7 2600MHz.
Brand: CUBOT Type: 4G Smartphone OS: Android 7.0 Service Provider: Unlocked RAM: 3GB RAM ROM: 32GB CPU: MTK6737T Cores: 1.5GHz,Quad Core CPU: MTK6737T Cores: 1.5GHz,Quad Core SIM Card Slot: Dual SIM,Dual Standby External Memory: TF card up to 128GB (not included) Network type: FDD-LTE,GSM,WCDMA 2G: GSM 1800MHz,GSM 1900MHz,GSM 850MHz,GSM 900MHz 3G: WCDMA B1 2100MHz,WCDMA B8 900MHz 4G LTE: FDD B1 2100MHz,FDD B3 1800MHz,FDD B7 2600MHz WIFI: 802.11b/g/n wireless internet Wireless Connectivity: 3G,4G,A-GPS,Bluetooth,GPS,GSM,WiFi Screen type: IPS Screen size: 5.2 inch Screen resolution: 1920 x 1080 (FHD) Camera type: Dual cameras (one front one back) Back-camera: 13.0MP ( SW 16.0MP ) Front camera: 13.0MP ( SW 16.0MP ) Video recording: Yes Picture format: BMP,GIF,JPEG,JPG,PNG Music format: AAC,AMR,FLAC,M4A,MP3,MP4,OGG,WAV Video format: 3GP,AVI,FLV,H.264,MKV,WMV Games: Android APK I/O Interface: 2 x Micro SIM Card Slot,3.5mm Audio Out Port,Micophone,Micro USB Slot,Speaker,TF/Micro SD Card Slot Bluetooth Version: V4.0 Sensor: Accelerometer,Ambient Light Sensor,Gravity Sensor,Proximity Sensor Google Play Store: Yes Package: 1*Battery Capacity(2800mAh) 1*Cell Phone 1*Power Adapter 1*USB Cable 1*Back Case 1*Screen Protector 1*English Manual Product size: 14.80 x 7.28 x 0.85 cm / 5.83 x 2.87 x 0.33 inches Package size: 16.50 x 12.60 x 3.30 cm / 6.5 x 4.96 x 1.3 inches Package weight: 0.492 kg


More Mobile Sale Products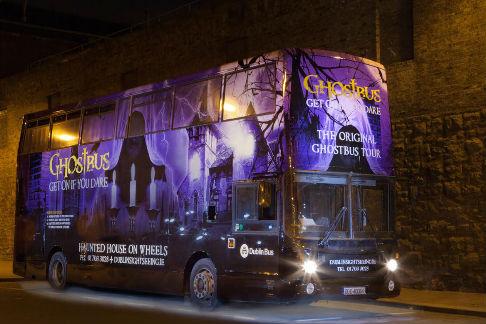 Welcome to Dublin's Tour of Terror! The Lady in White, graveyard torturers and grizzly ends on church grounds... Allow us to put you at your unease on The Dublin Ghostbus Tour. A Gothic interior, blood red velvet curtains and a driver and guide in tune with the afterlife. This is no scary movie, folks – this is for real. It's a little known fact that Dublin was home to one of horror fiction's most famous names: Dracula author, Bram Stoker. Learn about his origins as the tour creeps through Dublin's darkened streets. At the College of Surgeons, a certain Dr Clossey is still said to roam the corridors carrying a bucket of human entrails. More grizzly dealings were dealt at the 12th-century St Audeon's Church, where the ghost of Darkey Kelly is said to wander restlessly. The Lady in White still stalks her cruel husband at St Patrick's Cathedral graveyard. And steady yourself for a meeting with The Walking Gallows, the notorious judge, jury and hangman who dispatched his victims in gruesome style. Scared yet? Don't worry, you will be. Tour Treats Unearth Dr. Clossey's gruesome past Discover Dracula's Dublin origins Theatrical experience with professional actors Unravel the mysteries of Dublin's haunted cathedrals Visit the vaults at Dublin Castle* Visit St Kevin's Graveyard FREE Walking tour *Please note alternative venues may be used when Dublin Castle is unavailable More Info:
Balneum Plus Cream is an easily absorbed cream containing an ingredient called Lauromecrogols which relieves itching. It has a soothing and softening effect on your skin and also works by replacing the much needed oils in your dry skin. This helps to prevent loss of your skin moisture. The cream also contains Urea. This substance4 is found naturally in the skin and helps the skin retain water. Many people with eczema and psoriasis have reduced amounts of Urea in their skin and Balneum Plus Cream can help by replacing this. This cream has been shown to increase skin moisture for up to 24 hours. Balneum Plus Cream is for the treatment of itching and dry skin seen with eczema , dermatitis and scaling skin conditions. All of these worsen when your skin is allowed to become dry. More Info:
Balneum Plus Cream is an easily absorbed cream containing an ingredient called Lauromecrogols which relieves itching. It has a soothing and softening effect on your skin and also works by replacing the much needed oils in your dry skin. This helps to prevent loss of your skin moisture. The cream also contains Urea. This substance4 is found naturally in the skin and helps the skin retain water. Many people with eczema and psoriasis have reduced amounts of Urea in their skin and Balneum Plus Cream can help by replacing this. This cream has been shown to increase skin moisture for up to 24 hours. Balneum Plus Cream is for the treatment of itching and dry skin seen with eczema , dermatitis and scaling skin conditions. All of these worsen when your skin is allowed to become dry. More Info:
Balneum Plus Cream is an easily absorbed cream containing an ingredient called Lauromecrogols which relieves itching. It has a soothing and softening effect on your skin and also works by replacing the much needed oils in your dry skin. This helps to prevent loss of your skin moisture. The cream also contains Urea. This substance4 is found naturally in the skin and helps the skin retain water. Many people with eczema and psoriasis have reduced amounts of Urea in their skin and Balneum Plus Cream can help by replacing this. This cream has been shown to increase skin moisture for up to 24 hours. Balneum Plus Cream is for the treatment of itching and dry skin seen with eczema , dermatitis and scaling skin conditions. All of these worsen when your skin is allowed to become dry. More Info:
Balneum Plus Cream is an easily absorbed cream containing an ingredient called Lauromecrogols which relieves itching. It has a soothing and softening effect on your skin and also works by replacing the much needed oils in your dry skin. This helps to prevent loss of your skin moisture. The cream also contains Urea. This substance4 is found naturally in the skin and helps the skin retain water. Many people with eczema and psoriasis have reduced amounts of Urea in their skin and Balneum Plus Cream can help by replacing this. This cream has been shown to increase skin moisture for up to 24 hours. Balneum Plus Cream is for the treatment of itching and dry skin seen with eczema , dermatitis and scaling skin conditions. All of these worsen when your skin is allowed to become dry. More Info: