CUBOT HAFURY UMAX Unlocked Android Smartphones SIM Free with 6.0" HD IPS Touch Display, 4500mAh/Android 7.0, Dual SIM/Dual Camera (13MP + 5MP), WiFi / GPS, 2GB RAM+16GB ROM, 3G (Gold) – Cheap
★ 6.0" HD Display: 1280 x 720 pixel resolution with HD 2.5D screen, CUBOT HAFURY UMAX 6 inch screen not only offers modern look and pretty frameless image, but also provides better performance while watching movies, having online video calls, playing games, reading E-books, navigating with GPS function, handling working reports,documents,presentations and etc.
★ 4500mAh Battery Capacity: Equipped with a 4500mAh big capacity interchangeable battery, CUBOT HAFURY UMAX has longer standby time, which can keep you powered throughout the entire day. Besides, the latest Android 7.0 Nougat increases the battery life by 15% compared to Android 6.0. [NOTE] Please remove insulating tape on the battery at first use.
★ Google Android 7.0: Android N reduce the CPU occupancy, refresh people's experience with simple, smooth operation and high speed data management. At the same time, Android N joined the JIT compiler, the speed of installation program is 75% quicker, the space occupancy reduced by 50%. Bluetooth can also bring you faster web experience, and high speed internet data connection.
★ 3G Unlocked Smarphone: Dual Sim Dual Standby, Support 3G WCDMA 900/2100 and 2G GSM 850/900/1800/1900, cover the most common frequencies around the world. Certified with CE, RoHS, WEEE, MSDS. Compatible with most of Carriers like Vodafone, O2, EE, T-mobile,Three and etc.
★ Dual Sim Card, Dual Camera: 2GB RAM +16GB ROM Cubot HAFURY UMAX support two sim card standby at the same time, perfecr for traveling or business journey abroad. Max of 64 GB SD card(not included) can meet all your needs. 13 MP(million pixels) for rear camera can capture beautiful scenes easily. 5 MP(million pixels) with flash light for front camera can meet all your self shooting needs.
Brand: HAFURY Type: 3G Phablet OS: Android 7.0 Service Provider: Unlocked CPU: MTK6580 Cores: 1.3GHz,Quad Core GPU: Mali-400 MP RAM: 2GB RAM ROM: 16GB SIM Card Slot: Dual SIM,Dual Standby SIM Card Type: Dual Micro SIM Card External Memory: TF card up to 256GB Wireless Connectivity: 3G,A-GPS,Bluetooth,GPS,GSM,WiFi WIFI: 802.11b/g/n wireless internet Network type: GSM+WCDMA 2G: GSM 850/900/1800/1900MHz 3G: WCDMA 850/1700/1900/2100MHz Screen type: Capacitive,IPS Screen size: 6.0 inch Screen resolution: 1280 x 720 (HD 720) Camera type: Dual cameras (one front one back) Back camera: 13.0MP,with flash light Front camera: 5.0MP Picture format: BMP,GIF,JPEG,PNG Music format: AMR,MP3,WAV Video format: 3GP,MPEG4 I/O Interface: 2 x Micro SIM Card Slot,Micro USB Slot,TF/Micro SD Card Slot Bluetooth Version: V4.0 Sensor: Accelerometer,Gravity Sensor,Proximity Sensor Google Play Store: Yes Additional Features: 3G,Alarm,Bluetooth,Browser,Calculator,Calendar,Camera,GPS,Gravity Sensing,Light Sensing,MP3,MP4,OTG,People,Proximity Sensing,Wi-Fi Product size: 16.60 x 8.40 x 0.98 cm / 6.54 x 3.31 x 0.39 inches Package size: 18.90 x 14.50 x 4.30 cm / 7.44 x 5.71 x 1.69 inches Package weight: 0.599 kg Package: 1*Battery Capacity (mAh): 4500mAh 1*Cell Phone 1*Power Adapter(UK Plug) 1*Back Case 1*English Manual


Related Mobile Sale Products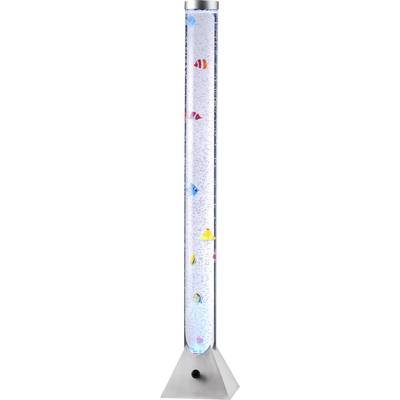 The water column with LED color changer and bubbles creates a special atmosphere. It is comfortably with a cord switch on or off. The water column has been made of plastic and is therefore very robust. Included are eight decorative fish as well as a small U-boat. This decorative elements are located in the base pump with air bubbles in motion, these can be regulated in strength. Please use for the filling only distilled water. For lighting the water column provide here 12 Small Stationary RGB LEDs a 0.06 Watt. The height of the water column is approx. 120 cm, the diameter of about 10 cm. The base is calculated approx. 22 x 22 cm.This text is machine translated. More Info: - EAN: 4043689907006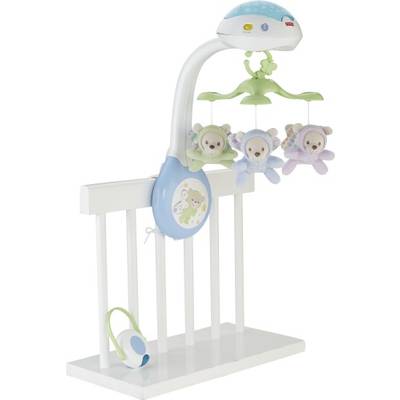 Let's go to the land of dreams with the 3-in-1 Dream Teddy Mobile from mattel. The three dream teddy want your child a quick and restful sleep. Each Pluschbar is in a funny strampelanzug and has colorful wing on the back. With a small clip, the mobile, when it is no longer on the cot is used to almost all popular baby carriage mounted. The removable projector can be used in conjunction with the mobile, but can also be used alone, for example, on a table.This text is machine translated. More Info: - EAN: 887961046076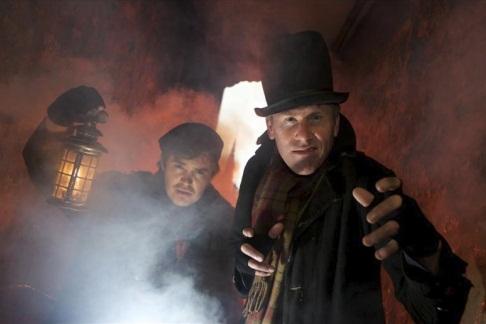 A daytime tour of Edinburgh's most haunted vaults – and we're the only people with access. This tour is perfect for a peek into the city's ghostly past, because things don't only go bump in the night.  The true history of the Blair Street Underground Vaults is terrifying enough – so abandon thoughts of manufactured frights and make-believe. The skill is in the storytelling: the vaults witnessed the deeds of mischief-makers and murderers, vagrants and torturers. It's one of Edinburgh's most haunted sites, where restless spirits still tread. Want see Edinburgh's haunted vaults? Explore them exclusively with Mercat Tours. First you'll follow your cloaked Mercat guide through the shadowy closes of Edinburgh's Old Town. These are dark streets untouched by daylight, filled with a strange silence, their damp walls carrying only the faintest echo of the crowds on the high street you've left behind. With the scene set, you'll descend into the depths of the city – and listen in horror to its dark and sinister side. Torture. Murder. Hangings. From body snatchers to the real-life Jekyll and Hyde, you'll be gripped by the true tales that lie hidden beneath Edinburgh's streets. Watch out for a cold breath on the back of the neck, a whisper, a flicker – then silence. It's all the more chilling for being absolutely real: there are no tricks or jump scares on our ghost tours. Why not combine your visit to the Edinburgh Walking Tour with other famous attractions and activities in Edinburgh such as Royal Yacht Britannia or Edinburgh City Sightseeing Tour? More Info: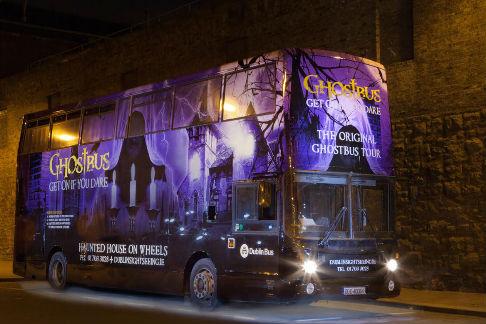 Welcome to Dublin's Tour of Terror! The Lady in White, graveyard torturers and grizzly ends on church grounds... Allow us to put you at your unease on The Dublin Ghostbus Tour. A Gothic interior, blood red velvet curtains and a driver and guide in tune with the afterlife. This is no scary movie, folks – this is for real. It's a little known fact that Dublin was home to one of horror fiction's most famous names: Dracula author, Bram Stoker. Learn about his origins as the tour creeps through Dublin's darkened streets. At the College of Surgeons, a certain Dr Clossey is still said to roam the corridors carrying a bucket of human entrails. More grizzly dealings were dealt at the 12th-century St Audeon's Church, where the ghost of Darkey Kelly is said to wander restlessly. The Lady in White still stalks her cruel husband at St Patrick's Cathedral graveyard. And steady yourself for a meeting with The Walking Gallows, the notorious judge, jury and hangman who dispatched his victims in gruesome style. Scared yet? Don't worry, you will be. Tour Treats Unearth Dr. Clossey's gruesome past Discover Dracula's Dublin origins Theatrical experience with professional actors Unravel the mysteries of Dublin's haunted cathedrals Visit the vaults at Dublin Castle* Visit St Kevin's Graveyard FREE Walking tour *Please note alternative venues may be used when Dublin Castle is unavailable More Info:
Xyzal contains the active ingredient Levocetirizine dihydrochloride which is an antiallergic medication. Xyzal is prescribed for the treatment of signs of illness (symptoms) associated with: allergic rhinitis (including persistent allergic rhinitis) and nettle rash (urticaria). More Info: