Sony Rolls Out Xperia X Concept Build With Battery Saver Mode
Sony Mobile has started rolling out an experimental update to Sony Xperia X smartphones, introducing a Battery Saver feature and camera app shortcuts. The update carries the build number 38.3.A.0.83 and some of its features resemble the old STAMINA mode.
The new Battery Saver from Sony brings back some features from the old STAMINA mode, similar to Android's Doze feature, according to XperiaBlog[1]. Back in the day, before Android brought Doze mode in Marshmallow, Sony users had their own battery saving feature called STAMINA mode.
The mode helped reduce power consumption without slowing down the phone or having a negative impact on performance.
However, Sony removed the STAMINA mode when Xperia smartphones received updates to Marshmallow, in order to give way for Android's Doze mode with similar features.
New quick settings and shortcuts for the camera
The Sony Battery Saver feature allows users to enable the mode when the battery drops below a certain level, users can choose any level below 50%. It comes with the option to automatically turn off Wi-Fi, Bluetooth, GPS, auto-sync and adjust the screen's brightness level and timeout. The feature can be enabled from the Settings menu, Battery and then Battery Saver.
Battery Saver mode
Sony also brought new features for the camera on Xperia X phones, including quick settings and camera app shortcuts.
The new shortcut allows users to record videos or snap selfies with the push of a button in the Quick Settings menu or the tap-and-hold menu in the launcher.
Sony also expanded VoLTE support for Spain (Vodafone) and UK (EE/Three) users.
Recently, Sony[2] halted Android 7.0 Nougat rollout to all Xperia devices after encountering some unforeseen issues related to audio playback via third-party apps and SD card encrypted data read performance.
Sony decided to stop the rollout of the 7.0 Nougat update until the issues are resolved, so users wouldn't be affected.
References

^ XperiaBlog (www.xperiablog.net)
PDQ (Process Data Quickly) thermal till rolls Material Thermal paper Features 57 x 40 x 13mm Rolls - Standard size for wired PDQ machines Dust-Free No Clogging - Your PDQ machine is critical to your business - dust build-up results in poor print-quality & machine failure 80gsm Smooth Thermal Paper - for high-quality clear printing FSC-certified - Guarantees a sustainable source of supply & full traceability Size 57mm x 40mm x 13mm 11 meters length Box Contents Box of 20 x thermal PDQ rolls on a spool Additional Information Rolls have light red colour to warn of end of the roll - More Info - EAN: 5055566937036
PDQ (Process Data Quickly) thermal till rolls Material Thermal paper Features 57 x 40 x 13mm Rolls - Standard size for wired PDQ machines Dust-Free No Clogging - Your PDQ machine is critical to your business - dust build-up results in poor print-quality & machine failure 80gsm Smooth Thermal Paper - for high-quality clear printing FSC-certified - Guarantees a sustainable source of supply & full traceability Size 57mm x 40mm x 13mm 11 meters length Box Contents Box of 20 x thermal PDQ rolls on a spool Additional Information Rolls have light red colour to warn of end of the roll - More Info - EAN: 5055566937036
Sony Xperia X - More Info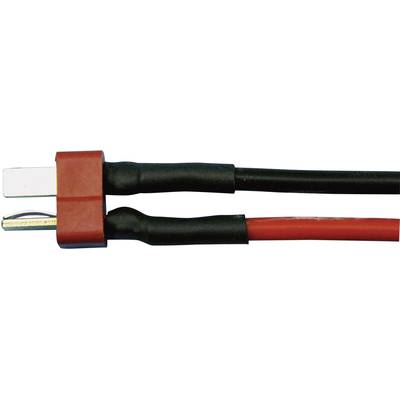 Cable length: 300 mm; Cable type: Lead; Cable type (category): Battery Lead; Cable use: Battery; Connector / Output type B: Sony Xperia; Connector/ Input type A: T plug; Content: 1 pc(s); Cross section (based on core number): 4.0 mm²; Cross section (per pin/core): 4.0 mm²; No. of A connectors: 1 x; No. of B connections: 1 x; Type (misc.): Battery counter-cable - More Info - EAN: 4016138616224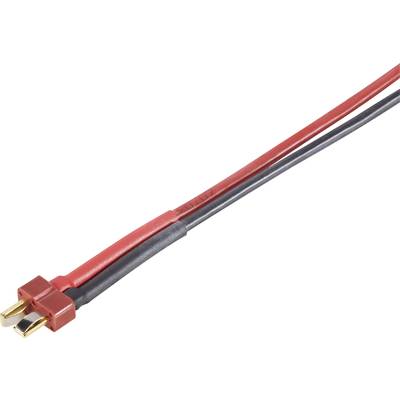 Cable length: 300 mm; Cable type: Lead; Cable type (category): Battery Lead; Cable use: Battery; Connector / Output type B: Sony Xperia; Connector/ Input type A: T plug; Content: 1 pc(s); Cross section (based on core number): 2.50 mm²; Cross section (per pin/core): 2.50 mm²; No. of A connectors: 1 x; No. of B connections: 1 x; Type (misc.): Battery counter-cable - More Info - EAN: 4016138616217